French reputation and international recognition
Asselin Inc. has been established in Atlanta, Georgia, for more than 15 years and we have successfully completed more than 50+ projects in the U.S., including dozens of high-end residential projects. Asselin designs and manufactures in France authentic, custom hand-crafted traditional windows and doors as well as wood panels, parquet flooring, and staircases. Our headquarters in Thouars […]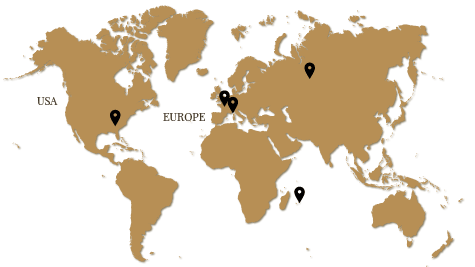 Asselin Inc. has been established in Atlanta, Georgia, for more than 15 years and we have successfully completed more than 50+ projects in the U.S., including dozens of high-end residential projects. Asselin designs and manufactures in France authentic, custom hand-crafted traditional windows and doors as well as wood panels, parquet flooring, and staircases.
Our headquarters in Thouars (79-France) and we have subsidaries in Paris (75), Versailles (78), Marseille (13), Reunion Island (97-Indian Ocean) and Atlanta, GA (USA).
Asselin's core business in France is the restoration of historical monuments in traditional joinery and timber framing with such well-known projects as Château de Versailles, Chantilly or Chambord, the Louvre museum, the Palais Garnier opera houses of Monaco and Paris, among others.
Europe  |  USA