ASSELIN RECONSTRUCTS L'HERMIONE: LAFAYETTE'S FRIGATE

Asselin had a major part in L'Hermione's reconstruction, the frigate that transported La Fayette in 1780 to America. All the joinery and carpentry work kept Asselin busy throughout the whole project, that took place from 1996 to 2014.
Asselin wins the 2015 Shutze Award for Craftsmanship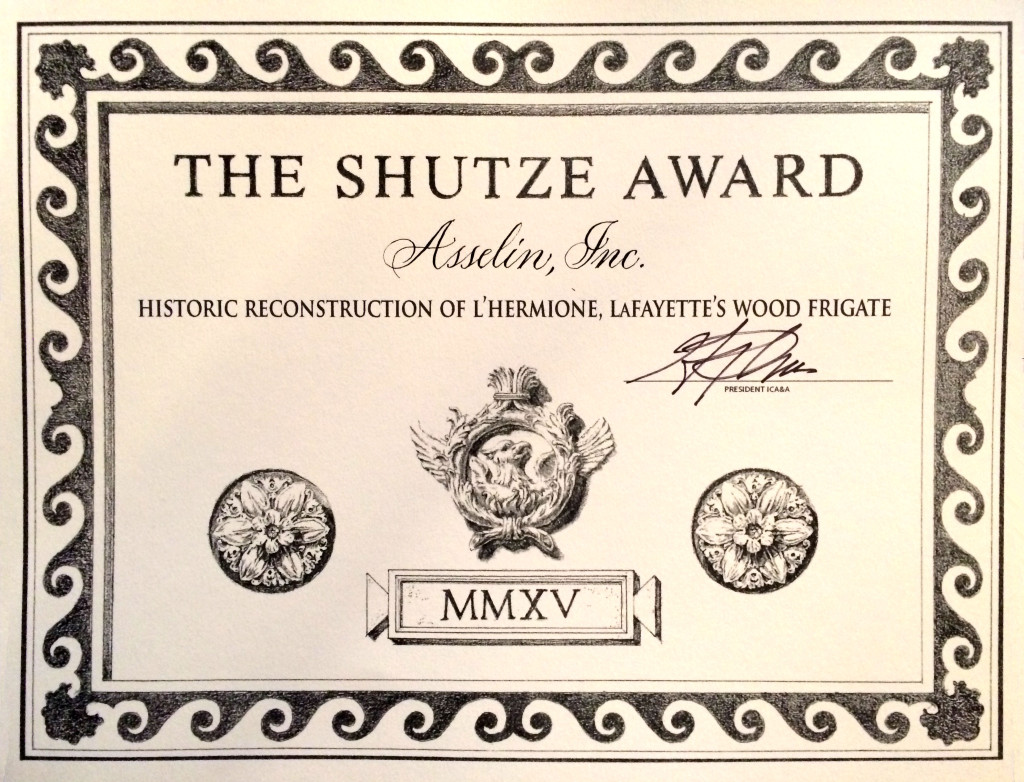 Asselin is the recipient of the 2015 Shutze Award for Craftsmanship presented by the Southeastern Chapter of the Institute of Classical Architecture.
In order to recognize the excellence of artisans and designers on a local level, the Southeast Chapter of the ICAA conceived the Shutze Awards Program.
The award is in recognition of the firm's reconstruction of the historic wood frigate L'Hermione.
The Hermione Voyage 2015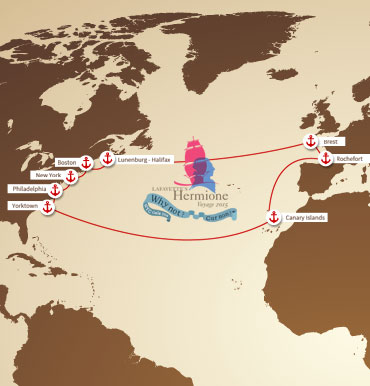 JUNE 2015
5, 6, 7 Yorktown, VA
9 Mount Vernon, VA (ship at anchor)
10, 11, 12 Alexandria, VA (city dock)
16, 17 Annapolis, MD (city dock)
19, 20, 21 Baltimore, MD (adjacent to USS Constellation & Pride of Baltimore)
25, 26, 27, 28 Philadelphia, PA (with Tall Ships America – Independence Seaport)
JULY 2015
1, 2, 3, 4 New York, NY (with educational ships from U.S. east coast)
6, 7 Greenport, NY (with Tall Ships America)
8, 9 Newport, RI (with Oliver Hazard Perry – Fort Adams)
11, 12 Boston, MA – (Rowe's Wharf)
14, 15 Castine, ME
18 Lunenburg, Nova Scotia
History & steps of the construction
1778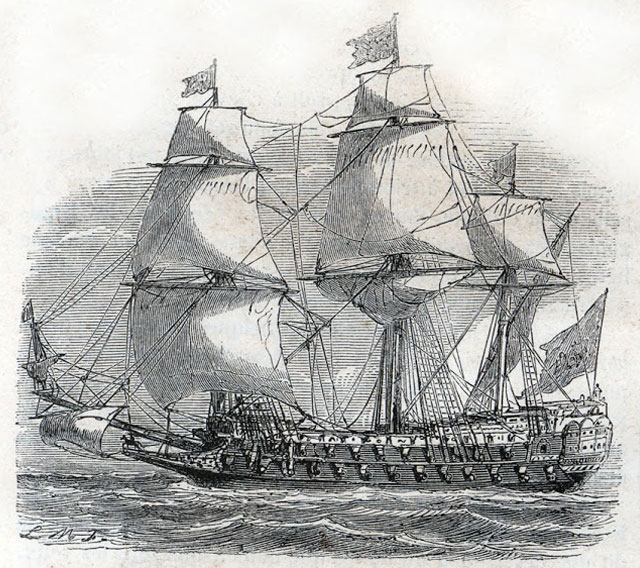 1997
© Association Hermione Lafayette
1998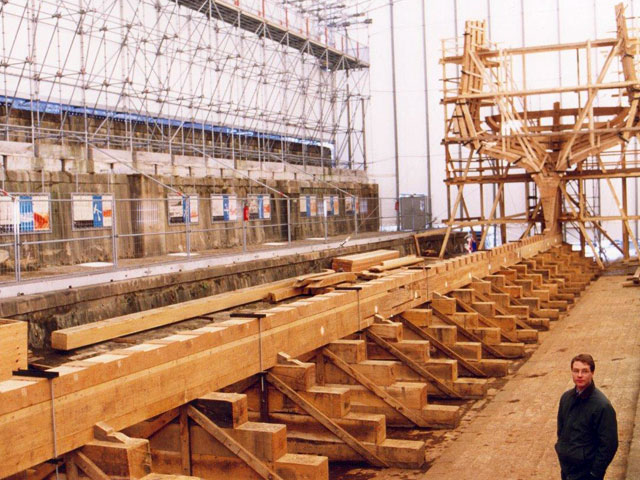 © Association Hermione Lafayette
1999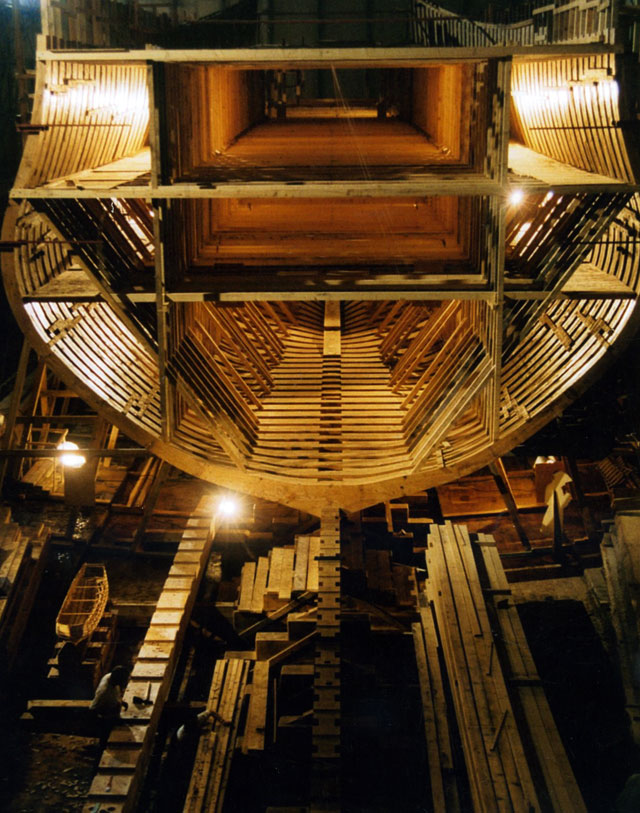 2004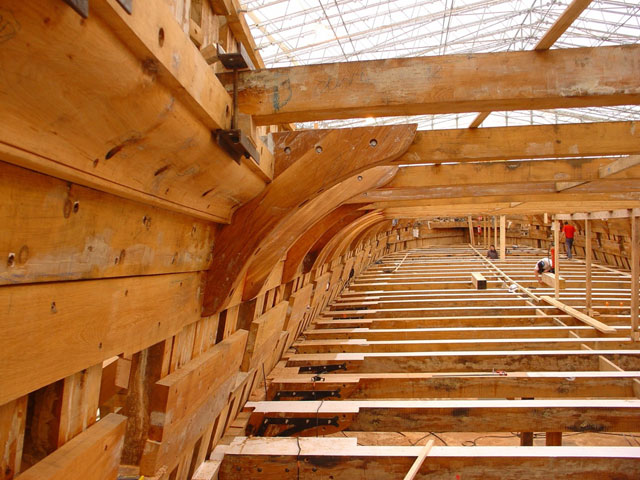 2006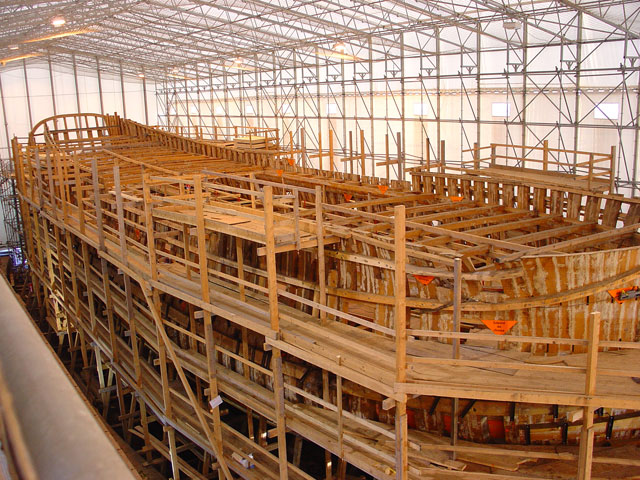 2011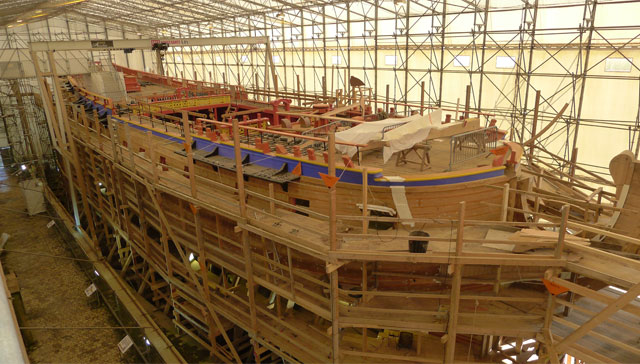 © Association Hermione Lafayette
2012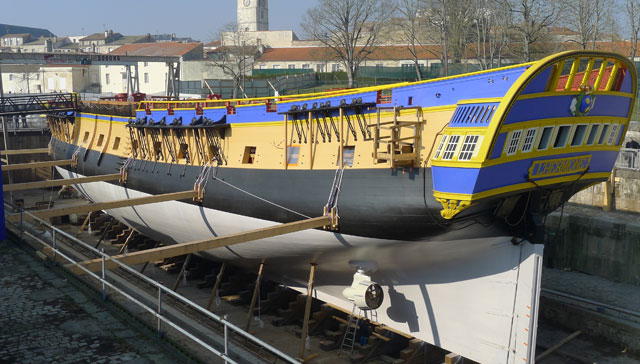 2015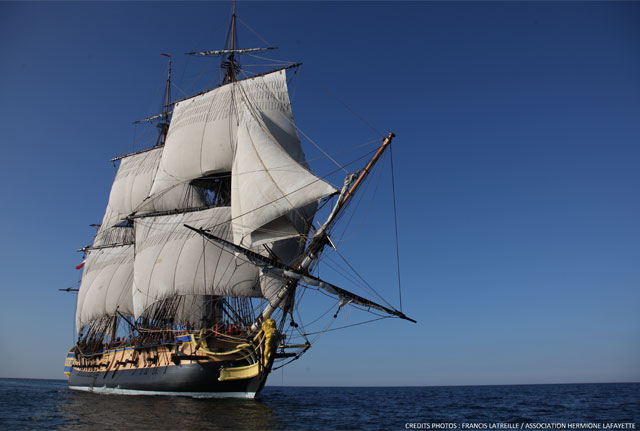 © Association Hermione Lafayette