Asselin's Leadership & Dedicated U.S. Team

Asselin's heritage of excellence in traditional craftsmanship has been built through 5 generations of Asselin family of carpenters and joiners.
Francois Asselin – Owner & CEO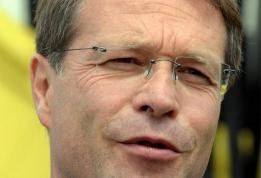 Francois current president and owner of Asselin is the 5th generation of the Asselin family and took over the responsibilities of his father Gerard Asselin in 1991. Francois with more than 140 skilled workers made Asselin the leader of historical monuments wood restoration in France and developed the export market. He actually made the first project in the USA in the late 90's and opened the first office in Atlanta. Francois has strongly developed his company to the export market with a major focus on the USA as he has always been convinced that the best of French skills, know-how and quality could be shared to offer unmatched innovative and high performing wood craftsmanship without compromise on the quality assured by centuries of woodworking tradition.
Alexis Boutrolle – U.S. Director of Operations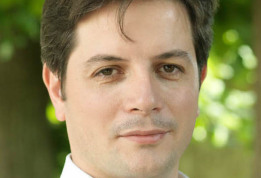 Alexis joined Asselin in 2006, as sales director for France collaborating and coordinating with all the departments of the company and then the Export department with major focus on the U.S. market. Since then, Alexis has been traveling back and forth for 8 years between France and the U.S.A.  In 2014, he has moved with his family to the U.S. to run the American operations of Asselin Inc., to enable Asselin to provide excellence in service, an extended range of products and share his passion for traditional craftsmanship and French culture.
Stephen Vallée – Head of Estimating & Engineering | Export Department
Stephen joined Asselin as part of his building engineering studies, integrating the estimating department at Asselin's headquarters: all in order to more accurately quote incoming joinery projects. In 2013, Stephen became the head of the engineering and estimating department, which is now composed of 11 collaborators and growing. For several years, he has worked and estimated many projects from Texas to all over the U.S.A. and has overcome many challenges with success. Thanks to his experience, Stephen brings his technical skills and his acute knowledge in construction to the service of traditional joinery.
Florian Valette – Estimating & Export Department
Florian joined Asselin while studying buildings' energetic renovation. He spent some time discovering every department and eventually integrated the estimating department, at Asselin 's Headquarter, with Stephen as his Mentor.
He is now part of the Export Department, entirely dedicated to projects happening outside France's borders with a major focus on the U.S. market. He follows every step of the projects, from the quote to the arrival and progress on site, and puts every resource of the company at the service of his clients.
Thomas Gatineau – Production Manager
Thomas has been with Asselin for more than 10 years as an engineer with a passionate focus on every step of the woodworking process and quality control. He is now the company's Production Manager. Thomas oversees with his team every project Asselin is working on. He maintains a continuous interaction with every master craftsmen at Asselin' s workshops knows every detail on each one of them. He does his best at all times to ensure that the projects are delivered on time, with no default whatsoever. He has inherited the spirit of Challenge, thus, he is always pushing the limits of what is possible.
Loïc Le Guest – Senior Job Superintendent & Supervision Advisor
Loïc is the go-to joiner when it comes to projects out of France. Thanks to his experience working in different countries over the years, even before he joined Asselin, Loïc has always been a key resource in jobs delivery and installation as well as in sharing his know-how, and experiences in U.S. jobs with the other joiners.